Merlton Property Management System
A Property Management System (PMS) is software used in hospitality to control, organize, and execute the operations and day-to-day activities of a hotel, hostel, B&B, inn, or vacation rental property. The core functions of the PMS include managing workflows for both back office and front office day operations, like a reservation system and guest profiles, room inventory and occupancy, pricing, check-in and check-out, housekeeping, invoicing, and reporting.
How to Update Rates and check booking in Merlton?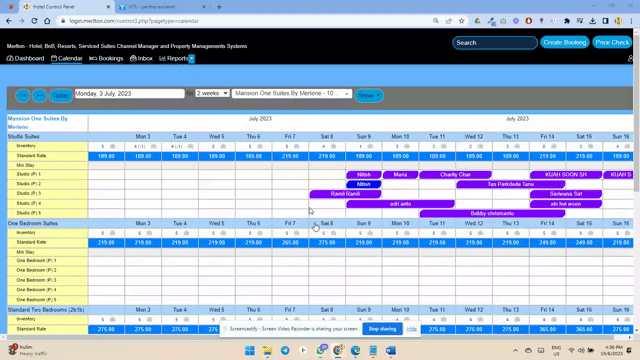 Automated Daily Sales Report to Telegram Group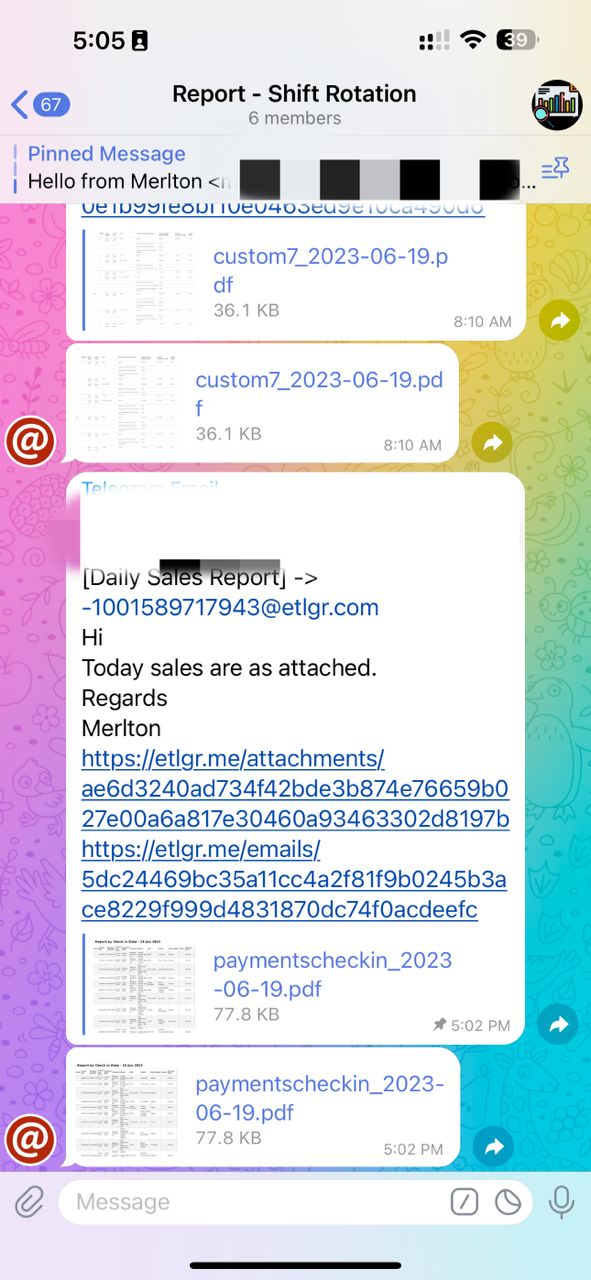 More than just a Hotel Property Management System
Commission-free Booking Engine Grow your direct bookings by an average of 20% and own your guest booking experience from start to finish with an online booking engine optimized for mobile devices.


Improve revenue Open more avenues for revenue growth. Allow reservations via website or Facebook that sync automatically with the property management system. The multi-device, responsive booking engine tool helps attract more visitors, generate more direct bookings and earn more revenue.


Automate your hotel operations Reduces dependency on manpower by simplifying hotel operations through automation. Minimizes manual errors and extends the ability to focus on guest satisfaction.


Keep a constant tab on your operations The admin console built into the frontdesk module of the system allows you to keep track of all the developments and day to day operations at your properties. A wide range of reports also lets you take data-driven decisions.


Drag and drop reservations to quicken operations Easily update your inventory status across multiple channels with our Property Management System and have the reservations sync to the dashboard where the tape chart view reflects all the bookings. The drag and drop feature allows you to make instant reservations, reducing errors and strain on the staff due to repeated operational tasks.
20%
Average increase in reservations
95%
Average Customer Service Rating
30%
Time and Manpower Saving
Advantages of using a channel manager system
Increase online bookings and save time
Reporting and Analytics
A PMS provides comprehensive reporting and analytics capabilities, offering valuable insights into the hotel's performance. Hoteliers can access key metrics, occupancy rates, revenue data, and guest preferences to make informed decisions and optimize operations.
Inventory and Rate Management
A PMS enables hotels to manage room inventory, rates, and availability across multiple distribution channels in real-time. This ensures accurate inventory control and prevents overbooking or underselling, maximizing revenue potential.
Enhanced Guest Experience
With a PMS, hotels can provide a seamless guest experience. It allows for easy online bookings, efficient check-ins, personalized guest profiles, and quick access to guest preferences and history. This enables hotels to deliver personalized services and cater to guest needs effectively.
Streamlined Operations
A PMS helps automate and centralize various hotel operations such as reservations, check-ins, check-outs, housekeeping, billing, and reporting. This streamlines processes, reduces manual errors, and improves overall efficiency.